Documentation
Request info
Thermodens completes the Thermics condensing premixed range: perfect for under-floor systems and for radiant systems with mixing units. Thermodens is the compact condensing boiler that guarantees high efficiency, low consumption and respect for the environment.
Available to produce domestic hot water and heating and in power ranges of 25 and 30 kW.
Main features
Primary condensing exchanger in stainless steel with aluminium coating to offer maximum resistance to corrosion
Burner with total premixing, manufactured in stainless steel (NOx class 6)
Modulation 1:5 Natural Gas and LPG
DHW exchanger with stainless steel plates
8-litre expansion vessel
High efficiency pump with low energy consumption
Integration with Thermics solar system by means of solar kit
Analogical pressure reading
Set up for remote control and external probe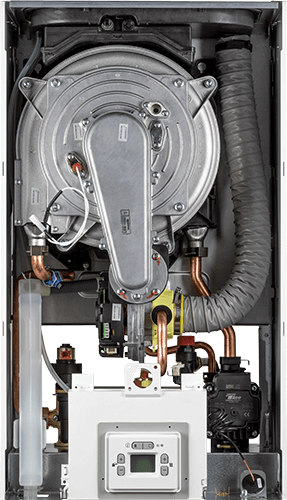 Brass compact hydraulic group. Inlet unit with motorised valve, integrated bypass and filing valve of the system.
ERP circulator with manual pump release in the return group.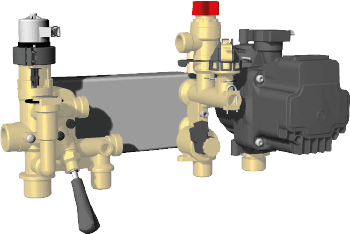 Control Panel
Winter/Summer/Off selector
Heating temperature regulator
DHW temperature regulator
Digital pressure reading (reads on pressure gauge of the boiler)
Screen display of DHW and heating temperature
Display of fault diagnostics, lockout conditions and fault log
The display works according to the following modes:
INFO
- available information referred to the operating status and failure data
OFF PROGRAMMING
Programmable parameters for generator / installation and user SET
INSTALLER PROGRAMMING
Generator parameters
SERVICE PROGRAMMING
Parameters for authorized service centres.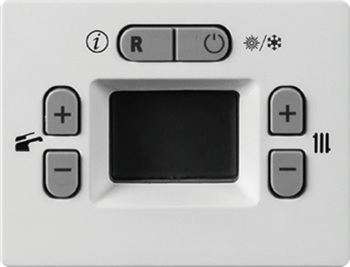 Remote controls
Thermodens range offers 2 remote controls of Class V, in a Basic and Top version with weekly timer thermostat control up to 4 programmable periods with independent temperatures, in addition to the remote of all the information of the boiler display.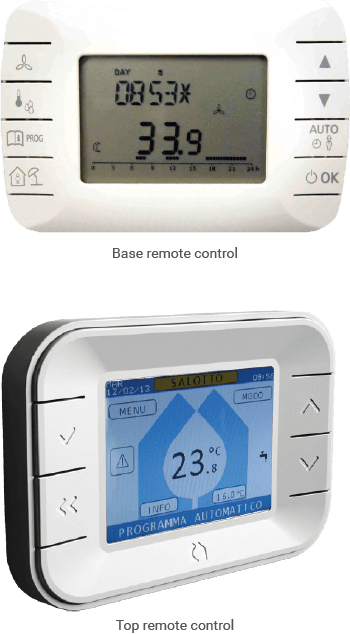 Other products in Condensing boilers
Write us if you would like more information